Extend the Life of Your Roof
Maintaining and caring for your roof, whether it is brand new or has seen a few seasons, is very important for extending the life of your roof and keeping your pockets full. Most owners do not realize there are issues with their roof until it is too late. Compare your roof to your car, it needs yearly maintenance to stay in top condition and last you a long time.
Unwanted Guests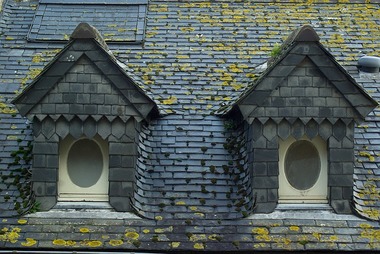 The shingles on your roof are used by some animals to chew on, eventually causing leaks. While other animals such as squirrels, mice, rats, and even birds, will make your roof their new home. How do they get up there? Tress surrounding your roof make perfect bridges or ladders, make sure to keep the trimmed back.
Debris
Complimenting the critter control, making sure that tree limbs do not rub your roof and will prevent leaf build up. Some people choose to have professionals do the trimming, and some choose not to plant trees near their house at all,
Regular Cleaning
Debris build up on the roof and in the gutters can cause stagnant water pools, forcing the water to go into the siding of the house and possibly into the drywall. Extra debris can cause the gutters to fall as well, they are not meant to support the weight. So keep your gutters clear and your home happy.
Keep your Eyes open & know when to ask for help
Periodically walking around your house and inspecting the roof can seem very simple and mundane but can save you thousands of dollars in the long run. Look for loose or missing shingles, extra debris build up, and even damage from weather. If something seems a little too complicated or big of a job, do not be afraid to call experts, they are professionals for a reason.
Be proactive about your roof, and it will make sure to keep you safe and dry!